Let's Put Your
Property on the Map
Now, your prospective residents can explore available apartments and amenities
throughout the community in one convenient interactive property map.
HiveSite's interactive property map fully integrates with your property management software to display apartment availability and real-time pricing.

Filtering options allow the user to refine their search by price range, move-in date, number of bedrooms, and square footage.

With HiveSite, you can also toggle between the traditional floorplan listing and the interactive siteplan view.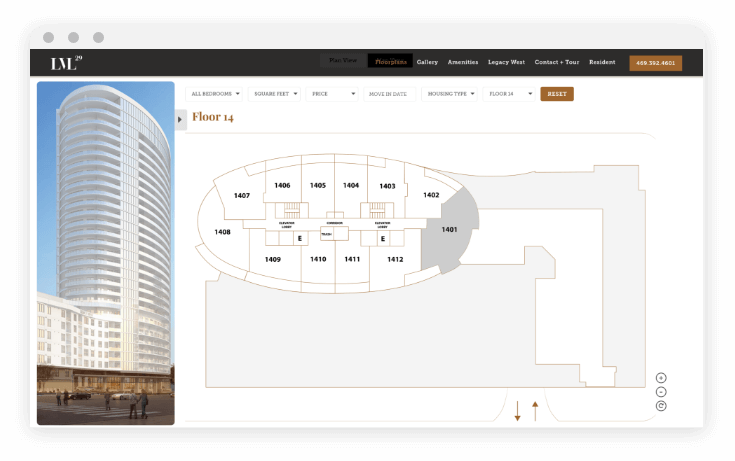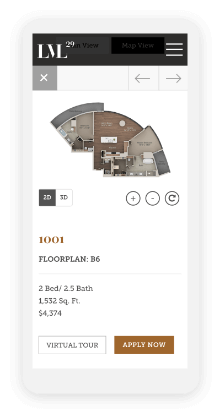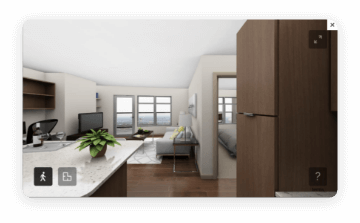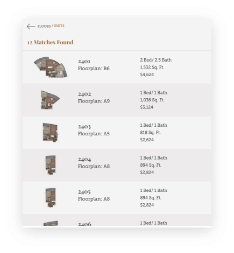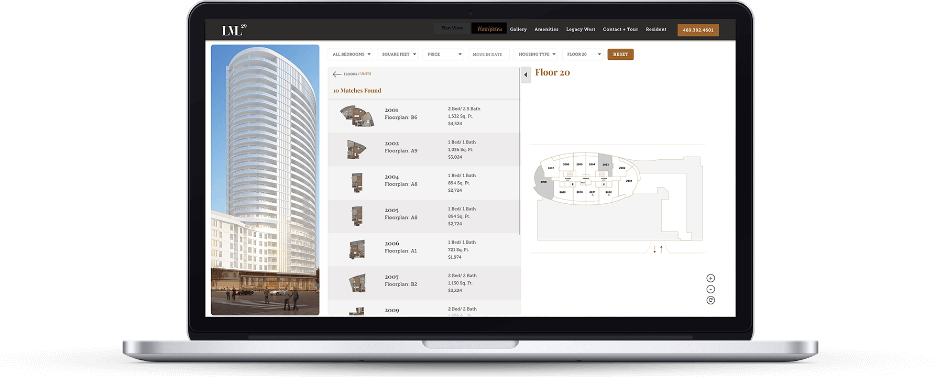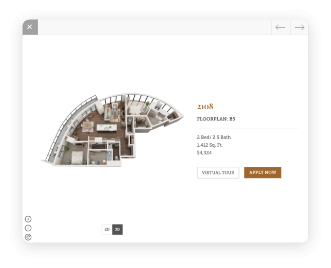 What Are HiveSite's Capabilities?
Elevate Your Apartment Marketing With an Interactive Siteplan
HiveSite offers more than just a map on your apartment website; it offers self-guided touring, data visualization, and onsite and remote leasing. Showcase apartment details like high-quality photos and video, 3D floorplans, virtual tours, and finish options. Plus, anyone who visits your property can see their movement and location on their mobile device, thanks to location awareness.
Revolutionize the Way
Prospects Find Your Property
Are you ready to put your property on the map?